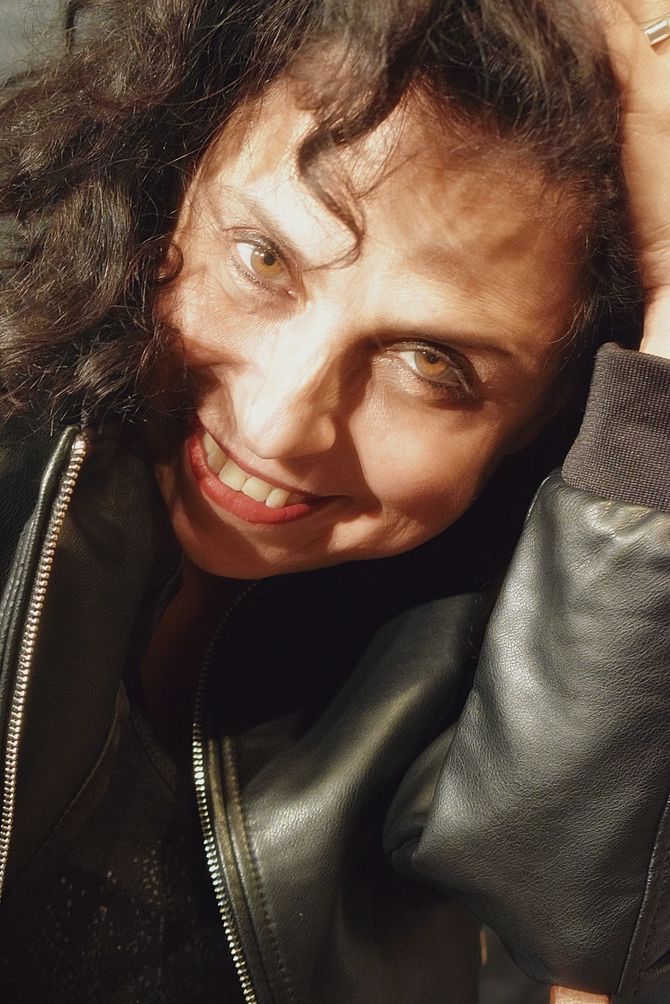 María Cangiano is fusion, expression, eccentricity and musical exquisiteness condensed in a voice that shows all the world sounds in her mezzo soprano register.   
With more than ten years of musical trajectory based in New York City, Maria Cangiano gathers in her music an strong influence from black musical traditions, high level of Jazz improvisation and an impressive stage eloquence, achieved thanks to her huge experience at NYC alternative Opera companies, such as Amato, Dicapo among others.   
Her new musical work is an ultimate expression of World music: Jazz and Classical melodies, improvisation and harmonies knitted with   Latin American folk and African rhythms.
Her recordings of the Astor Piazzolla songbook (Ballads for my Life and Death and Renacere) tackle with mastery and theatricality the genre of Tango Jazz, rebuilding the risk, the versatility and the expression of Piazzolla s mythical legacy. She is an exceptional representative of the genre thanks to her vast vocal, creative and theatrical resources that has allowed her to develop unique versions of  classical, unknown or forgotten Piazzolla songs. 
As a songwriter and interpreter of World music with Latin American folklore and afro roots  she has recorded soulful, although delicate new songs expressing a huge palette of emotions, exploring the complexities of the human heart in her cd Heart of a Woman.      
She has shared the stage and collaborated in NYC, Europe and Argentina with some of the most outstanding representatives of today's Tango-Jazz scenery, such as the pianist Octavio Brunetti (who recorded with the Japanese cellist Yo-Yo-Ma); Latin Grammy winners and nominated, Fernando Otero and Emilio Solla, bandoneonista Raúl Jaurena, acoustic bass Pedro Guiraudo, and pianist composer Miguel Pereiro, Japanese violinist Machiko Osawa, Quintino Cinalli ( Dino Saluzzi´s and Esperanza Spalding´s percussionist), and guitarist and composer Quique Sinesi among others.